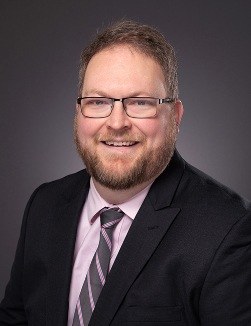 Gregory J. Cox, DO
Dr. Gregory Cox is Board Certified in Neuromusculoskeletal Medicine and Osteopathic Manipulative Medicine. He received his degree as Doctor of Osteopathy at A.T. Still University- Kirksville College of Osteopathic Medicine.
Dr. Cox has chosen to focus on Osteopathic Manipulation, the core procedure in Osteopathic Medicine, promoting the structural integrity of the musculoskeletal system. A.T. Still, founder of Osteopathy, professed two primary tenets of medicine: the body has an innate ability to heal itself, and it is connected in its entirety by myofascial tissue. Because of this tissue, all parts of the body function together in an integrated manner. Restriction resulting from stress or injury in one area affects other body systems that must compensate. OMM strives to remove these restrictions, allowing the body to function most efficiently.
Dr. Cox plays an active role in Texas Osteopathic Medical Association, TOMA, where he serves on the Board of Trustees. Founded in 1900, TOMA is the oldest statewide Osteopathic Association in the nation serving over 1400 osteopathic physicians in Texas. The primary mission of this organization:
Promote the philosophy of the osteopathic school of medicine
Elevate and maintain the high standards of the osteopathic profession in the fields of medicine, surgery, and obstetrics
As a young man, Dr. Cox was awarded the honor of Eagle Scout by Boy Scouts of America. In 2000, he volunteered for the International Language Program, teaching an immersion English language class for children ages 8-10 in Voronezh, Russia. His belief in the importance of community service continues to be an active part of his life as a volunteer in youth church groups.
Education:
July 2014 - June 2016: NMM/OMM Specialty Residency at Northeast Regional Medical Center (NRMC), Kirksville, Missouri

NRMC Hospital-wide Resident of the Year 2015-16

July 2013 - June 2014: Resident Physician - Rotating Internship Neuromusculoskeletal Medicine at Northeast Regional Medical Center, Kirksville, Missouri
August 2009 - May 2013: Doctor of Osteopathic Medicine, A.T. Still University- Kirksville College of Medicine, Kirksville, Missouri

Still-Bright Scholarship Recipient

August 1999- August 2002: Bachelor of Science in Mathematics, Colorado State University, Ft. Collins, Colorado
Publications:
ROLE OF OSTEOPATHIC MANIPULATIVE TREATMENT IN THE MANAGEMENT OF STIFF PERSON SYNDROME. J AM OSTEOPATH ASSOC. 2015;115(6):394-398. DOI:10.7556/JAOA.2015.081.
Professional Organizations:
Texas Osteopathic Medical Association

Legislative Committee Member
House of Delegates Member for District 2
Board of Trustees

American Osteopathic Association