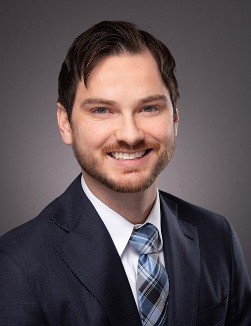 Zachary Shiver, MPH, DO
Dr. Shiver joins NTXMSK from Michigan State University where he completed his residency in Neuromusculoskeletal Medicine and Osteopathic Manipulative Medicine. His studies as an undergraduate at MSU focused on the intricacies of the musculoskeletal system, earning a degree in kinesiology with a specialization in exercise science. He began his professional career in physical therapy, assisting patients with physical rehabilitation.
In 2009 Dr. Shiver returned to MSU, earning a Master of Science degree in Public Health and a Doctor of Osteopathic Medicine in 2016. While at MSU, he served as an assistant clinical professor in both the College of Osteopathic Medicine and the College of Human Medicine.
Throughout his collegiate career at Michigan State University, Dr. Shiver had the opportunity to treat collegiate athletes in a wide variety of sports. He plans to continue this passion for movement biomechanics of the human body while at NTXMSK by working with local athletes, helping them to enhance their performance by optimizing mechanical function.
Dr. Shiver's specific interest in Osteopathic Manipulative Medicine includes: fascial distortion, movement biomechanics, pregnancy related musculoskeletal pain, and concussion management and research.
Dr. Shiver enjoys playing guitar and spending time with his wife and two children.
Education and Training:
Bachelors of Science in Kinesiology with a specialization in Exercise Science (2005-2009), Michigan State University
Masters of Science- Public Health (2011), Michigan State University
Doctor of Osteopathic Medicine (2012-2016), Michigan State University College of Osteopathic Medicine (MSUCOM)
Internship: Sparrow Hospital/Michigan State University Family Medicine Program (2016-2017)
Residency: Osteopathic Neuromusculoskeletal Medicine (2017-2019), Michigan State University
Professional Affiliations:
American Academy of Osteopathy
American Osteopathic Association
American Fascial Distortion Model Association