Regenerative Orthopedics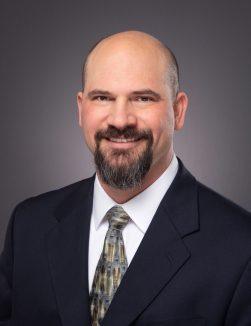 Dennis E. Minotti II, DO
Specialist in musculoskeletal conditions
As a board-certified osteopathic physician, Dr. Minotti has training in the musculoskeletal system that is more intensive than other medical specialties. He combines this knowledge with advanced training in Regenerative Medicine, specifically as applied to orthopedic conditions. Dr. Minotti constantly studies with the world's leading physicians, searching for the most effective treatments that science has to offer. These cutting edge procedures maximize medicine's most profound healer... our own bodies.
Natural approach
A key tenet in Osteopathic Medicine is that the body has an innate ability to heal itself. Cells in the body are regenerated daily to provide repair and maintain overall health. Regenerative Orthopedics maximizes this process to naturally accelerate and enhance the innate physiological process of healing.
As scientists increase their understanding of how the body actually heals, physicians are using this knowledge to enhance the healing process, essentially tricking the body into accelerated healing. The process of cell regeneration, gives us insight into how PRP and Stem Cell Therapy enhance healing.
Leader in Regenerative Orthopedics
Dr. Minotti is a pioneer in the use of cellular regeneration as an effective method to treat musculoskeletal condition. He strongly believes that enhancing the body's ability to heal is a new frontier in medicine that often eliminates the necessity for surgery. He has helped thousands of patients find relief and improved musculoskeletal function.
Stem Cell Therapy uses cells extracted from your own bone marrow and precisely injects them into damaged tissue. This extract of stem cells, growth factors, and other nutrients causes tissue to heal more quickly and more completely through increased supply of cells necessary for regeneration. Chronic injury, arthritis and poor cellular health disrupt cellular homeostasis, resulting in incomplete healing. When adequate cells for repair are unable to keep pace with the body's demand, Stem Cell Therapy gives the body a little help.

Read More

Platelet Rich Plasma Therapy (PRP) is a cell-based procedure that enhances and accelerates the body's natural healing process by condensing over 1500 growth factors, proteins and healing cells contained in the blood. This non-surgical procedure isolates and concentrates both these cells and blood cells called platelets. The patient's blood is drawn, condensed in a centrifuge, then the concentrated solution of platelets, growth factors, and plasma is precisely injected into damaged tissue.

Read More