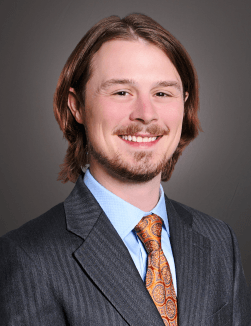 Jay P. Roop, DO
Dr. Roop is Board Certified in Neuromusculoskeletal Medicine/ Osteopathic Manipulative Medicine and also Family Medicine. During his training, Dr. Roop focused on treatment of newborns and children, delivering dozens of children via C-section and vaginal delivery. Although Board Certified in Family Medicine, Dr. Roop is devoted to the field of NMM/OMM where he specializes in the treatment of pediatric patients of all ages. His areas of focus include plagiocephaly (abnormally shaped head), torticollis (tight crooked neck), ankyloglossia (tongue tie), feeding difficulties, colic, constipation, autism/sensory processing issues.
Dr. Roop has a special interest in osteopathic manipulation in the cranial field. This type of body work has been shown to restore the balance of flow of cerebrospinal fluid, lymphatic fluid, and blood. Cranial Oseopathy also helps to remove compression of cranial nerves which can affect muscle function, feeding ability, and gag reflex. In addition to training in the cranial field, over the past 10+ years Dr. Roop has received specialized training in manipulation of the the facial bones and evaluation/treatment of retained neonatal reflexes and the brain.
Dr. Roop works with a multitude of practitioners in fields that include dentistry, otolaryngology (ear/nose/throat), lactation consultants, occupational therapy, physical therapy, and chiropractic to provide a multi-speciality comprehensive plan to best provide treatment for your child. He is listed by DFW Child with Mom-Approved Docs and Ankyloglossia Bodyworkers, both parent/peer nominated lists for healthcare providers.
Dr. Roop serves as a member of the American Osteopathic Board of Neuromusculoskeletal Medicine (AOBNMM) and is a AOBNMM board examiner. Dr. Roop is also an adjunct professor at University of North Texas Health Science Center. He actively trains both residents and students from across the country.

Education:
July 2010 - July 2013: Family Medicine/Neuromusculoskeletal Medicine Integrated Residency. Florida Hospital East, Orlando, Florida.
July 2009 - June 2010: Family Medicine/Neuromusculoskeletal Medicine Internship. Florida Hospital East Orlando, Orlando, Florida.
2009: Doctor of Osteopathic Medicine. Oklahoma State University Center for Health Sciences. College of Osteopathic Medicine. Tulsa, Oklahoma.
May 2005: Bachelor of Science in Microbiology, Oklahoma State University, Stillwater, Oklahoma
May 2004: Bachelor of Science in Zoology, Oklahoma State University, Stillwater, Oklahoma
Professional Organizations:
American Academy of Osteopathy
American Osteopathic Association
The Osteopathic Cranial Academy