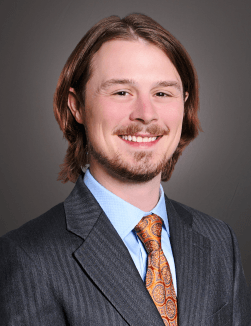 Jay P. Roop, DO
Dr. Roop is Board Certified in Neuromusculoskeletal Medicine and Osteopathic Manipulative Medicine with over 80 hours special training in visceral manipulation.
He has a special interest in manipulation of the Cranial Field. Manipulation of areas of the skull has been shown to increase flow and circulation of cerebrospinal fluid, allowing the central nervous system to receive more nutrition, increase detoxification and enhance healing from traumatic injury. He has also done research on the effects of Cranial Osteopathy on a toddler with speech delay.
His expertise in acupuncture incorporates Yamamoto New Scalp Acupuncture (YNSA), a style that is beneficial for neurological issues, such as spasmodic torticollis, neuropathic pain, migraine, and fibromyalgia.
The body's innate ability to heal, a key philosophical tenet in Osteopathic Medicine, are reflected in each of Dr. Roop's procedures. He also performs procedures in Regenerative Medicine which naturally encompass this concept, including Platelet Rich Plasma Injections (PRP) and Prolotherapy using natural substances.
Dr. Roop serves as adjunct professor at UNTHSC in the department of Osteopathic Manipulative Medicine.
Education:
July 2010 - July 2013: Family Medicine/Neuromusculoskeletal Medicine Integrated Residency. Florida Hospital East, Orlando, Florida.
July 2009 - June 2010: Family Medicine/Neuromusculoskeletal Medicine Internship. Florida Hospital East Orlando, Orlando, Florida.
2009: Doctor of Osteopathic Medicine. Oklahoma State University Center for Health Sciences. College of Osteopathic Medicine. Tulsa, Oklahoma.
May 2005: Bachelor of Science in Microbiology, Oklahoma State University, Stillwater, Oklahoma
May 2004: Bachelor of Science in Zoology, Oklahoma State University, Stillwater, Oklahoma

Professional Organizations:

American Academy of Osteopathy
American Osteopathic Association
The Osteopathic Cranial Academy